Welcome to Bortell Animal Hospital
Your Veterinarian in Bloomington, IL
Call us at 309-662-3633
IMPORTANT UPDATE TO OUR EMAIL ADDRESS!
We are sorry for the inconvenience, but our email has changed!
Please update your files with our new email address:
bortellhosp@gmail.com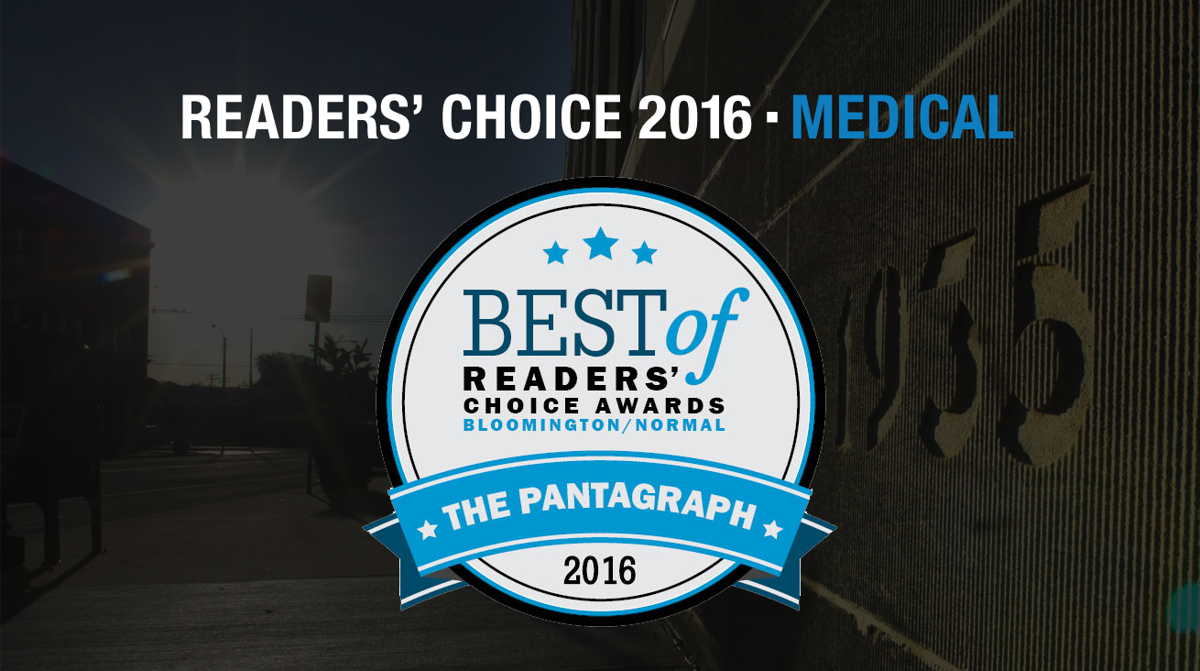 WOW! We have the best pet families! We moved up to Second Place this year and couldn't have done it without your support.
A huge "Thank you!" for your votes.
We are grateful to care for such gracious pet families!
And now, a few notes about our services...
Dr. Bortell has been busy offering Traditional Chinese Veterinary Medicine techniques! If you are interested in learning more, schedule a TCVM Consultation and see if your pet can benefit from Herbal Medicine or Acupuncture Treatments.
Dr Heiden is taking appointments for Chiropractic treatments for both dogs and cats. Chiropractic is beneficial as a stand-alone treatment or when used with acupuncture and laser therapies.
We also offer Laser Therapy treatments for both dogs and cats. We are seeing good results when Laser, Acupuncture and Chiropractic are part of the treatment plan.
And, we now offer an in-house, full-service ultrasound service - ask us!
Also...
We have been tracking the progress of the canine influenza. The latest reports show this to be a newer strain of influenza (H3N2) that can potentially infect both dogs and cats. We encourage you to get your dog vaccinated if your dog will be boarding, grooming or going to the local dog parks. Check with the facility to see what they recommend.
Give us a call if you have concerns or questions. 309.662.3633.
A Little About Us
We are located in Bloomington-Normal and offer a complete range of veterinary services including preventative, wellness, medical, dental, pet care education and surgical care. In addition we offer Traditional Chinese Veterinary Medicine including herbs, food therapy, and acupuncture.

Our goal at Bortell Animal Hospital is to provide the best possible care to your pets. We believe healthy pets enrich both the lives of their owners and the community in which we all live.

Our pet care team is devoted to professionalism, courtesy, compassion, and respect. Everyone at Bortell Animal Hospital loves animals. We care for your pets as if they were our own family.
Dr. David Bortell
Bloomington Veterinarian | Bortell Animal Hospital | 309-662-3633
2712 East Lincoln St
Bloomington, IL 61704